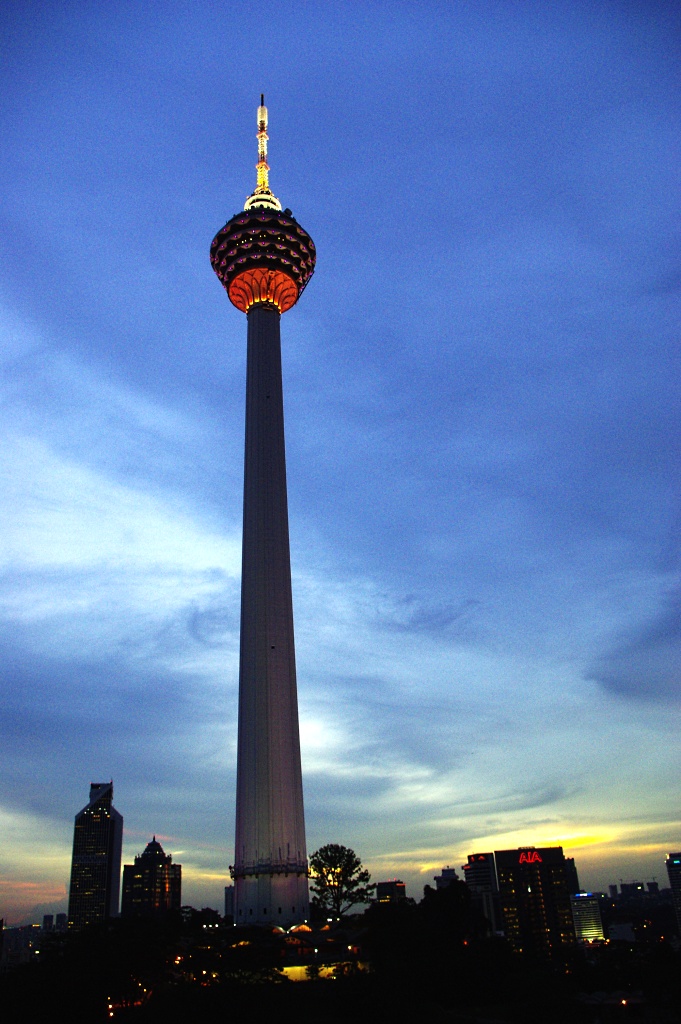 About this tour

| Travel Date | Days | Price |
| --- | --- | --- |
| Thu, Nov 17, 2016 | 14 days | $4,068.00 CAD |

You will visit the following places:

Experience the best of Kuala Lumpur on this incredible 14-day excursion, where a private guide will ensure you get to know one of Southeast Asia's most spectacular cities intimately. You'll visit all the iconic sites and landmarks, including but not limited to the Petronas Towers, King's Palace and National Museum.

Then you travel North to the temperate and cool climes of the lime-green Cameron Highlands, the centre of Malaysian tea production, which are situated at 1,500-1,800 metres above sea level.

Next we cross one of the longest bridges in the region to get to the Pearl of the Orient—Penang Island. And then head over to Pangkor Island just to laze around. Finally, it's back to Singapore for the flight home.

Itinerary

Day 1: DAY 1: DEPART FROM CANADA

From your home city, you fly to Vancouver and transfer to Cathay Pacific Airways. Your transpacific flight to Kuala Lumpur will cross the international dateline and include a transfer in Hong Kong.

Day 2: DAY 2: ARRIVE KUALA LUMPUR

Upon arrival at the Kuala Lumpur International Airport, proceed through immigration and customs procedure and you will be met by your guide at the exit and transferred to your hotel. Rest of the day free at leisure.

Day 3: DAY 3: KUALA LUMPUR (B/L)

Following breakfast you are taken on a half day comprehensive city tour of Kuala Lumpur to help you gain your bearings. The tour gives you a feel for the city from the lush greenery of its parks to the regal majesty of its historical sites. Among others, you visit the King's Palace and Parliament House before stepping back in time at the National Museum. You have a photo stop at the world's tallest twin tower building, the Petronas Twin Towers. You have the remainder of the day at leisure.

Day 4: DAY 4: KUALA LUMPUR (B/L)

Late this morning you are taken to one of the world's tallest concrete structures. The KL Tower, primarily a telecommunications facility, offers a spectacular view of this capital city. You have the remainder of the afternoon at leisure.

In the early evening you will be picked-up from your hotel and taken on a Kuala Lumpur-by-Night Tour. You visit Chinatown and its night market.

Day 5: DAY 5: KUALA LUMPUR (B)

Day free.

Day 6: DAY 6: KUALA LUMPUR / CAMERON HIGHLANDS (B/L/D)

After breakfast, head North into the state of Perak, your journey to Cameron Highlands (the centre of Malaysia tea production) takes you to an altitude of 1500-1800 metres above sea level. Vegetables grow in profusion and flowers bloom, everywhere in the cool weather, which can drop to 12 degrees Celsius. You have the opportunity to see the "Orang Asli" (Malaysian Aboriginal natives) complete with their blowpipes. Lunch at a restaurant in the highlands.

Day 7: DAY 7: CAMERON HIGHLANDS / PENANG (B/L/D)

Your day begins with a pleasant drive downhill and northwards to Ipoh – the city of millionaires', which made its fortune from the rich tin mines of Kinta Valley – the heart of tin dredging in Malaysia. Enroute, you will visit Kellies Castle built by the Scottish rubber tycoon and famous Cave Temples in Ipoh, followed by lunch at a local restaurant. Travel North to Kuala Kangsar, with its unique Ubudiah Mosque – a magnificent building with golden dome – and the Palace of the Sultan of Perak towards the state of Penang. You will cross the Penang Bridge (spanning 13.5km – the longest bridge in Asia and third in the world) into the island of Penang. Check into your hotel.

Day 8: DAY 8: PENANG (B/L)

Today you explore Penang – The "Pearl of the Orient" and the oldest British settlement in Malaysia. Your exploration will take you to the famous Penang Snake Temple. If you fancy it, have your photograph taken with a venomous Wagler's Pit viper draped over you! Continue to explore the various attractions in Georgetown including the Khoo Kongsi "Dragon Mountain Hall" clan house with its ancient design constructed to capture the splendor of an Imperial Palace. More attractions include the historical Fort Cornwallis and the Thai Temple of Wat Chayamangkalaram, which houses a 33-metre reclining Buddha. The rest of the afternoon is left for you to enjoy.

Day 9: DAY 9: PENANG / PANGKOR ISLAND (B/L/D)

Enjoy a scenic drive past quaint towns and belts of rice fields. Enroute stop at Taiping, once the capital of Perak and a thriving mining town, its decommissioned mining pools has been turned into the famous Taiping Lake Gardens. Boasting 62 hectares of park, its lovely lakes and lush greenery with huge ancient rain trees with drooping branches are an unforgettable sight. Located within the Gardens is the Taiping War Cemetery, maintained and managed by the Commonwealth War Graves Commission. Walk through the grounds of the final resting places of soldiers who fought the Japanese during their invasion of Malaya. Continue your journey to seaside town Lumut to board a ferry on a half-hour ride to Pangkor Island.

Day 10: DAY 10: PANGKOR ISLAND (B)

Day at leisure to laze around at the resort's breathtaking 1.2km private beach or explore Pangkor, an island mainly populated by fishermen.

Day 11: DAY 11: PANGKOR ISLAND / PORT DICKSON (B/L/D)

Depart by ferry back to the mainland and begin your journey south to Port Dickson. More popularly known as PD, Port Dickson's popular beaches have long been a favourite weekend retreat for many city dwellers seeking some time away from the hustle and bustle of city life.

Day 12: DAY 12: PORT DICKSON / SINGAPORE (B/L)

On this final morning of your tour, you begin the home stretch of your journey to Singapore using the north-south highway to Johore Bahru. After your memorable tour of Malaysia, you will be transferred to your hotel in Singapore. Here we bid you "Semoga Bertemu Lagi, Selamat Jalan" or farewell till we meet again. Arrival time into Singapore is approximately 6pm

Day 13: DAY 13: SINGAPORE (B)

Day 14: DAY 14: DEPART SINGAPORE (B)

Additional Info

PACKAGE INCLUDES:
Roundtrip economy airfares.
First class or deluxe accommodation of choice
Sightseeing as per itinerary.
Private touring by air-conditioned vehicle.
Services of an English speaking tour guide.
Meals as per itinerary.
Private pick-up and drop-off services.
Singapore 2 nights from $99 per person.

PACKAGE EXCLUDES:
Insurance.
Airport taxes and fuel surcharge.
Premium Economy Class Upgrade offer.

NOTE:
Please bring along sun block lotion, personal toiletries, swim wear, torch light, insect repellent, drinking water bottle, walking shoes, sandal, binoculars, camera, hat & raincoat.
Interested in Leisure Travel?